Managing Rivers, Reservoirs, and Lakes
in the Face of Drought
Practical Tools and Strategies for Sustaining and Protecting Ecological Values of Water
Fort Collins, Colorado      April 24-26, 2018
Thank you to all speakers and attendees who helped 
make FLOW 2018 a success!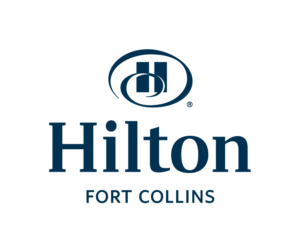 Speakers
Ryan McManamay
Team Lead, Integrated Water-Energy-Ecosystems; Oak Ridge National Laboratory; Environmental Sciences Division
Dr. Ryan McManamay is the leader of the Integrated Water-Energy-Ecosystems Team within the Aquatic Ecology Group and the Energy-Water Nexus theme lead of the Urban Dynamics Institute at Oak Ridge National Laboratory. He is also and a joint faculty member of the Bredesen Center for Interdisciplinary Research and Graduate Education at the University of Tennessee-Knoxville. The scope of his research has encompassed multiple aspects of fish community ecology, statistical hydrology, large-scale spatial analysis, restoration ecology, ecohydrology, urban dynamics, and conservation planning. Ryan has over 10 years of experience in hydropower relicensing-related research and over 70 publications. Additional research has including developing mitigation and conservation planning strategies for future aquatic energy development, including work within the Department of Energy's US Hydropower Vision. Prior to becoming a staff member in 2013, Ryan was a post-doc at ORNL for 2 years. He received his Ph.D. in Fish and Wildlife Conservation in 2011 and his M.S. in Stream Ecology in 2007, both at Virginia Tech. His undergraduate was at Clemson University where he received his B.S. in Biological Sciences in 2004.
Robert H. Deibel
National Instream Flow Coordinator and National Hydropower Program Manager for the U.S. Forest Service (Retired)
Mr. Deibel served as the National Instream Flow Coordinator and National Hydropower Program Manager for the U.S. Forest Service from 1998 to 2015. He has over 30 years experience in instream flow quantification design, analysis, and interpretation. His primary responsibility as National Instream Flow Coordinator was to provide technical input into the development and implementation of instream flow studies. These studies were designed to assess the impacts to aquatic resources and fish resulting from water diversions located on National Forest Service lands. He also provided technical input into identification of methods to mitigate impacts to NFS aquatic resources resulting from water diversions on NFS lands. As National Hydropower Program Manager, Bob provided input to Forest Service staff for all Federal Energy Regulatory Commission ("FERC") related matters and administrative proceedings involving the Forest Service. He was the lead contact with FERC staff regarding agency policy and process. Bob co-located with the National Stream & Aquatic Ecology Center in Ft. Collins in order to work more closely with its staff to lead agency efforts in instream flow related matters. He received a B. S. in 1980 from California Polytechnic State University at San Luis Obispo, California and a M.S. in 1988 from Humboldt State University in Arcata, California.
Lara Fowler
Senior Lecturer, Penn State Law; Assistant Director for Outreach & Engagement; Penn State Institutes of Energy and the Environment
Lara Fowler is a mediator and an attorney focused on all things water, energy, and dispute resolution. Prior to joining Penn State in 2012, she worked on public policy issues for the Oregon Water Resources Department, attended the University of Washington School of Law, and practiced with Gordon Thomas Honeywell LLP out of its Seattle, Washington office. As a private practitioner, she helped facilitate discussions on how to address chronic flooding issues in Washington State's Chehalis River Basin, mediated water issues in California and Oregon, and counseled private clients on various regulatory matters, both water and energy related. She now holds a joint appointment as a Senior Lecturer at Penn State Law and the Assistant Director for Outreach and Engagement with Penn State's Institutes of Energy and the Environment. She is currently researching how water, energy, and conflict play out in a region that includes Marcellus Shale development, the Chesapeake Bay, biofuels, and flood prone rivers. She recently finalized a research study looking at the impacts of the National Flood Insurance Program on the Commonwealth of Pennsylvania.
Tom Annear
Water Management Supervisor, Wyoming Game & Fish Department
Mr. Annear is the water management supervisor for the Wyoming Game and Fish Department where he has worked since 1981. He helped develop and implement their instream flow program and has participated in studies that led to filing over 150 instream flow water rights. He has coordinated aquatic impact assessments for every major water development project in the state since 1983. Mr. Annear is a co-founder of the Instream Flow Council (IFC), served as that organization's first president, and is a member of the Executive Committee. He is the senior author of the book Instream Flows for Riverine Resource Stewardship (2004), co-author of the book Integrated Approaches to Riverine Resource Stewardship: Case Studies, Science, Law, People, and Policy (2008), and was project leader for IFC's International Instream Flow Program Initiative (2009) that assessed the status and effectiveness of state and provincial fish and wildlife agency instream flow programs in the U.S. and Canada. He has written numerous scientific reports, publications, and popular articles on river management; been an invited speaker at national and international symposia; and been invited to help address instream flow issues on a variety of projects in the U. S., Canada, Europe, and Australia. He teaches a class at the University of Wyoming on Applied Riverine Resource Stewardship. Mr. Annear has a bachelor's degree in fisheries and wildlife management from Iowa State University and a master's degree in aquatic ecology from Utah State University.
Dan Isaak
Research fish biologist; U.S. Forest Service, Rocky Mountain Research Station
Dan Isaak studied landscape ecology and geospatial analysis with an emphasis on freshwater fishes in montane settings while obtaining his Ph.D. from the University of Wyoming (1995–2001). He then studied spatial and temporal population dynamics of Chinook salmon in a large central Idaho wilderness area during a post-doctoral fellowship (2001–2005) at the University of Idaho. Dan started his career with the United States Forest Service Rocky Mountain Research Station in 2005 where works on fish and other aquatic biota conservation and management issues across the western U.S. His research focuses on understanding the effects of climate change, environmental gradients, and natural disturbance on lotic habitats and fish communities, stream temperature and species distribution monitoring and modeling, development and application of environmental DNA for biodiversity surveys, and implementation of geostatistical models for data on stream networks as part of the National Stream Internet project.
Daniel Wieferich
Physical Scientist, U.S. Geological Survery
Daniel studied fisheries and wildlife management with an emphasis on geospatial analyses while obtaining a B.S. and M.S. from Michigan State University (2003-2009). He then worked for Michigan State University as a GIS specialist and database manager where he focused on regional and national stream fish and habitat modeling efforts including national inland assessments of fish habitat conducted for the National Fish Habitat Partnership (NFHP). In 2014, Daniel started working with the U.S. Geological Survey focusing on managing, analyzing and visualizing nation-wide biogeographic information within the United States. More specifically, working on efforts such as the National Biogeographic Map, national fish distribution models, and the Dam Removal Information Portal (DRIP). He also works closely with NFHP to help manage and distribute national and regional information produced by the partnership.
Steve Smutko
Professor, Haub School of Environment and Natural Resources and the Department of Agricultural and Applied Economics, University of Wyoming
Steve is a professor in the Haub School of Environment and Natural Resources and the Department of Agricultural & Applied Economics at the University of Wyoming where he conducts research, teaches, and does outreach work. His outreach work is conducted through the Ruckelshaus Institute at UW. He works with local governments, state and federal agencies, and the private and nonprofit sectors to enhance participatory decision-making on complex environmental and natural resource policy issues. He provides assistance and training in participatory decision-making, negotiation, and decision analysis. His research is focused in three areas: application and efficacy of participatory decision making in natural resources management and policy, decision making in coupled human and natural systems, and environmental leadership. Steve teaches courses in negotiation, negotiation analysis, decision analysis, and natural resources problem solving at the graduate and undergraduate levels.
Aaron Wolf
Professor and Department Chair of Geosciences; Oregon State University; Director and Founding Partner of Universities Partnership for Trans-boundary Waters; Director, Trans-boundary Freshwater Dispute Database Project
Aaron T. Wolf is a professor of geography in the College of Earth, Ocean, and Atmospheric Sciences at Oregon State University, USA, whose research and teaching focus is on the interaction between water science and water policy, particularly as related to conflict prevention and transformation. A trained mediator/ facilitator, he directs the Program in Water Conflict Management and Transformation, through which he has offered workshops, facilitations, and mediation in basins throughout the world. He is the author, most recently, of The Spirit of Dialogue: Lessons from Faith Traditions in Transforming Conflict.
Christopher Estes
Aquatic Resources and Habitat Scientist, Chalkboard Enterprises, LLC
Christopher Estes is an Aquatic Habitat and Resources Scientist and has been contributing to international instream flow and water level conservation science, technical, legal and policy solutions for the past 40+ years. He currently consults on instream flow and water level conservation projects and serves on national and international advisory panels in addition to active participation in professional organizations. He is the founder and former Chief of the Statewide Aquatic Resources Coordination Unit for the Alaska Department of Fish and Game. He has authored and coauthored numerous instream flow and water level conservation related publications. Christopher played a key role in the development of the 2006 National Fish Habitat Action Plan (NFHAP) adopted by the Association of Fish and Wildlife Agencies, U.S. Department of Interior and U.S. Department of Commerce. He continues to support implementation of NFHAP by the National Fish Habitat Board, its Science and Data Committee, and Fish Habitat Partnerships. He has participated in the governance of the Instream Flow Council (IFC) as a Director at Large through its Executive Committee from its formation to the present. He co-chaired the National Instream Flow Assessment (NIFPA) project that lead to the formation of the IFC. Christopher was awarded the IFC Making A Difference Award in 2008 and an IFC Honorary Lifetime Membership in 2011.
Andrew Purkey
Director, Western Water Program; National Fish and Wildlife Foundation
Andrew Purkey is the director of the National Fish and Wildlife Foundation's Western Water Program. He's been with NFWF since 2003, working through 2012 as the program director of the Columbia Basin Water Transactions Program. From 1994 through 2002, Andrew served as the executive director of the Oregon Water Trust, the nation's first nonprofit established to acquire existing water rights for conversion to instream water rights. He graduated from the University of Oregon, where he earned a bachelor's degree from the College of Arts and Sciences. Andrew worked in both the Oregon State Legislature and the United States Congress before attending Harvard University's Kennedy School of Government. He earned a master's degree in public policy, with a concentration in natural resources policy, from the John F. Kennedy School of Government.
Jeff Marti
Drought Coordinator, Water Resources Program, Washington Department of Ecology
Jeff Marti is an environmental planner and drought coordinator in the Washington Department of Ecology. In his 25 years with the Department, Jeff has had diverse responsibilities; including coordinating the Department of Ecology's review of hydroelectric projects, co-writing the state's water use measurement rule, and supervising water right permit writers. He chairs Washington State's Water Supply Availability Committee and recently completed an update of the Washington State Drought Contingency Plan. He has a B.S. from Iowa State University and a Masters of Environmental Studies from The Evergreen State College. One day in the mid-1990s on Irely Lake in Olympic National Park, he caught more fish than Hal Beecher.
Robert Caccese
Staff attorney, Penn State Law
Bob Caccese is a Staff Attorney at Penn State University active in water law and policy, wildlife and fisheries issues, and the food-energy-water relationship. Prior to Penn State, he worked for the Pennsylvania Game Commission, Pennsylvania's wildlife management agency. He has published in several legal publications on water policy and the Endangered Species Act. Bob is a member of the American Bar Association, Pennsylvania Bar Association, and American Water Resources Association, where he serves on the policy committee for the national organization. In addition, Bob serves on the Board of Directors for the Spring Creek Chapter of Trout Unlimited in Pennsylvania. He received his B.S. in Wildlife and Fisheries Science from Penn State University and his J.D. from Penn State Law. In his spare time he is an avid bow hunter, fisherman, and enjoys backpacking in the Adirondacks.
Virgil Moore
Director, Idaho Dept of Fish and Game; Association of Fish and Wildlife Agencies President
Virgil Moore has served as Director of Idaho Fish and Game since 2011. He has served in various positions in Idaho since 1977 including State Fisheries Manager, Fisheries Research Manager and Chief of Fisheries during which time he was responsible for moving several Idaho minimum stream flow recommendation through the legislature giving permanent recognition of this beneficial use of water for fish, angling and recreation. Virgil was Director of Oregon Department of Fish and Wildlife from 2006-2007 before returning to Idaho in 2007. Mr. Moore is currently President of the Association of Fish & Wildlife Agencies (AFWA) and Chair of the Western Association of Fish and Wildlife Agencies (WAFWA) Sage Grouse Executive Oversight Committee and WAFWA's Executive Committee. He currently represents Idaho on the Western Governors Association Sage Grouse Task Force with OSC and co-chairs Idaho Governor Otter's Sage Grouse Task Force. He is past Chair of the AFWA Fisheries Water Resources Policy Committee and WAFWA Inland and Marine Fisheries Committee. He received a BS Biology and Education from Northwest Missouri State Univ. and a MS Zoology from Idaho State University. Virgil and his wife Becky, two daughters and five grandchildren all enjoy outdoor activities together on a regular basis including whitewater boating, fishing, hunting, skiing, and photography.
Dr. Rebecca Tharme
Director, Riverfutures
As Director of Riverfutures and an independent aquatic ecologist, Dr. Rebecca Tharme collaborates with government agencies, development and non-governmental organisations, researchers and communities to develop policy appropriate solutions and capacity for environmental water management. Rebecca has 27 years of experience working in interdisciplinary, multicultural partnerships and projects in Africa, Asia, and Latin America. She is an Adjunct Principal Research Fellow of the Australian Rivers Institute, Griffith University, and chairs the global Sustainable Water Future Programme's Working Group on Rivers, Flows and People. She serves on IUCN's Freshwater Conservation Subcommittee, and on the jury panel for Swiss Re Foundation's international ReSource Award to foster entrepreneurial thinking and leadership in managing water sustainably. She held prior positions as Director of Partnerships for Great Rivers in The Nature Conservancy's Global Water Program, and as a theme leader and senior researcher at the International Water Management Institute. Rebecca is a Freshwater Science Associate Editor for Frontiers in Environmental Science. She has co-authored numerous publications on environmental flow policy and implementation best practice. Other interests include water security and conflict prevention, infrastructure impacts on river cultures and biodiversity, agriculture-wetlands interactions, ecosystem health assessment, and integrated conservation and development planning.
Tony Willardson
Executive Director Western States Water Council
Tony Willardson was named as Executive Director of the Western States Water Council (WSWC) in July 2009. The Council, representing 18 states, was created by western governors in June 1965, and members are appointed by their governors. Formerly the Deputy Director, Tony joined the Council in 1979. He holds a B.A. in political science from Brigham Young University, and an M.S. in public administration from the University of Utah. He is a member of the National Honor Society for Public Affairs and Administration (Pi Alpha Alpha). He oversees publication of a weekly newsletter, Western States Water, which he edited for many years. He is the author of numerous articles and reports covering a wide range of water resource issues, including drought, water project financing and cost sharing, ground water management and recharge, water conservation, drought, water use fees, remote sensing of water use and inter-regional water transfers. He is one of the principal author's of the Western Governors' Association's 2006 Report, Water Needs and Strategies for a Sustainable Future and the subsequent 2008 Next Steps Report, as well as the related WSWC 2010 Progress Report. He also was a contributing editor to the WGA's December 2012 report, Water Transfers in the West: Projects, Trends, and Leading Practices in Voluntary Water Trading. He oversees development of the Council's Water Data Exchange (WaDE).
Patrick Byorth, MS, JD
Director of the Montana Water Project for Trout Unlimited
Patrick Byorth joined the Montana Water Program at Trout Unlimited as a staff attorney in August, 2009 and became Director of the Montana Water Project in 2013. His work at Trout Unlimited focuses on restoration of instream flows and habitats to benefit native and wild fishes through community-based efforts. He spent nearly 17 years as a fisheries biologist with Montana Fish, Wildlife, and Parks managing the renowned wild trout fisheries of the Madison and Gallatin river basins. He was deeply involved in permitting and land use planning issues as well.
Pat entered the legal profession in 2006 to focus on water law, instream flow restoration, and water policy reform, earning a J.D. at the University of Montana School of Law in 2009. He earned a B.A. in biology and chemistry from Carroll College and an M.S. in fish and wildlife management from Montana State University. Pat served as President of the Montana Chapter of the American Fisheries Society and was recognized as the Chapter's Fisheries Professional of the Year in 2006. He was the founding Chairman of Montana Aquatic Resources Services, Inc., an aquatic mitigation company innovating new strategies for restoring Montana's streams, lakes and wetlands and continues to serve on MARS' executive committee. Pat served as Vice Chair of the Greater Gallatin Water Council. He joined the board of the Four Corners Community Foundation in 2017.
Darion Mayhorn
Reclamation Coordinator, Bureau of Reclamation
Darion Mayhorn is Reclamation's Drought Coordinator located in Denver, CO in the Office of Policy & Administration. As the Drought Coordinator, Mayhorn is responsible for managing the Drought Response Program. In this position he responds to congressional inquiries, develops and maintains the multi-million dollar annual budget, develops agency policy, and coordinates and communicates with stakeholders and internal staff to support the planning and implementation of actions that build long-term resiliency to drought across the West. Prior to this position, Mayhorn served as a Civil Engineer in Reclamation's Oklahoma-Texas Area Office (OTAO). Located in Oklahoma City, Mayhorn was a member of the Facility Operations Group where he assisted in inspecting, maintaining, and providing engineering for Reclamation's infrastructure in southern Kansas, Oklahoma, and Texas.
Mayhorn joined Reclamation after working for the Army Corps of Engineers and Argonne National Laboratory. Throughout his time in Reclamation, he has had an opportunity to work at all levels of the organization, including the Great Plains Regional Office, two area offices, and now the Commissioner's office.
Melinda Dalton
Acting Coordinator, Water Availability and Use Science Program; U. S. Geological Survey
Mindi Dalton is currently the Acting Program Coordinator for the USGS Water Availability and Use Science Program (WAUSP). WAUSP supports research and projects that advance the goal of improving our understanding of water budget components at the National and Regional level, as well as through the National Water Census (NWC). With the NWC, the USGS works with partners and stakeholders to improve our understanding on increasing demand and competition for limited water resources to ensure adequate water availability for both human and ecological needs now and into the future. Outside of her Acting role for WAUSP, she is the Deputy Director of the USGS Office of Planning and Programming (OPP). The OPP is responsible for prioritizing and managing investments and resources within the 4 programs in the USGS Water Mission Area. Her USGS career began as a hydrologist at the Georgia Water Science Center and she still resides in Atlanta, GA with her husband Brendan, son Patrick, and dogs Rosie and Pete.
Dr. LeRoy Poff
Professor, Department of Biology, Colorado State University
LeRoy Poff is a professor in the Department of Biology at Colorado State University, and he holds a partial appointment as Distinguished Professorial Chair in Riverine Science and Environmental Flows at the University of Canberra, Australia. He is an internationally recognized pioneer in the research area of hydro-ecology and its application to ecologically sustainable river management. His research orients on how hydrologic variability and its modification by water infrastructure and climate change regulate the interactions among species and the structure and function of aquatic and riparian ecosystems, using species-based and traits-based approaches. He has been elected president (former) of the Society of Freshwater Science (SFS), fellow of the Ecological Society of America (ESA), and fellow of the American Association for the Advancement of Science (AAAS).
Stafford Lehr
Deputy Director, Wildlife & Fisheries Division, California Department of Fisheries & Wildlife
Stafford Lehr is a 27-plus year employee of the Department where he has worked most of his career in the Sierra Nevada on native trout management and restoration of rivers and streams. He spent 20+ years engaged in hydropower relicensing efforts to restore and enhance aquatic ecosystems altered by hydropower facilities. He transitioned to Chief of Fisheries in 2011 and has been the Deputy Director for Wildlife and Fisheries since 2016. Mr. Lehr is a graduate of San Jose State University with a degree in Wildlife Zoology and graduate work on coastal salmonid migration strategies.
Terrance Booth, PhD
Rangeland Scientist (Retired), USDA-ARS High Plains Grasslands Research Station and Adjunct Professor, Department Plant Sciences, University of Wyoming
Dr. Booth was born and raised in New Mexico, growing up close enough to the San Juan River to escape frequently to its banks for exploring and catfish catching. He attended the University of Nevada Reno and earned BS & MS degrees in Wildlife (1972) and Range Management (1974), the latter with a focus on high-resolution aerial photography for resource monitoring. He was employed by the Soil Conservation Service (now NRCS) in Fallon and Elko, NV, field offices and at the Tucson (AZ) and Aberdeen, (ID) Plant Materials Centers. In 1979, he accepted a position with the Agricultural Research Service (USDA-ARS) in Cheyenne, WY, and simultaneously began working toward a PhD at the University of Wyoming (1987, Agronomy). Dr. Booth's research has included mined-land revegetation, seedbed ecology of native shrubs, high resolution aerial photography and digital tools for working with those images, and the water-storage ecology of rangeland riparian systems as influenced by domestic livestock grazing. He is a life member of the Society for Range Management and the recipient of the Society's awards for Outstanding Research Achievement and Sustained Lifetime Achievement. He retired from the USDA-ARS in December 2011 but continues as a collaborator while volunteering research time on a Bureau of Land Management-funded wetlands project. Most importantly, he has a wonderful wife with whom he has shared the last 47 years.
Matt Miller
Research Hydrologist, U. S. Geological Survey
Matt Miller is a Research Hydrologist with the USGS in Denver Colorado. His current research focuses on developing new approaches for interpreting large data sets to quantify the relationships between water quality, hydrology, land use, and climate at watershed and regional spatial scales. Matt also studies how natural and anthropogenic activities influence aquatic biota. Current projects include quantifying the baseflow component of streamflow in the Upper Colorado River Basin, factors affecting seasonal variability in watershed-scale nitrogen loss in the Chesapeake Bay Watershed, and using continuously collected water quality data to better understand temporal variation in biologic productivity.
Roger Gorke
Senior Policy Advisor, U.S. EPA, Office of Water and National Drought Resilience Partnership (NDRP)
Roger Gorke has 28 years of experience in environmental and public health protection at the local and federal level. Currently, he is a Senior Policy Advisor in the Office of Water at United States Environmental Protection Agency and is now based in Southern California. In that role, Roger is Agency lead for drought and western water issues, such as the nexus between water quantity and water quality and the clean-up of abandoned mines. Roger played a key role for EPA in the development of the 2016 Presidential Memorandum "Building National Capabilities for Long Term Drought Resilience". He is also the liaison for EPA with the Western States Water Council and the Western Governors' Association with respect to water issues. Roger is a native of southern California and graduate of the University of California, Santa Barbara. He lives in Camarillo, CA with his wife Chaan and two sons, Luke (19) and Jackson (10). In his spare time, when he isn't driving to or attending baseball and football games for his sons; he enjoys playing and building guitars and building and restoring vintage tube amplifiers.
Steve Nebiker
Vice President; Director, Marketing/Business Development; Hydrologics
Steven Nebiker has over 25 years of consulting experience in the water industry. He has a civil engineering degree from Bucknell University and Master's degrees in Environmental Engineering and Business Administration from the University of North Carolina at Chapel Hill. Since 2002, Mr. Nebiker has worked with HydroLogics in the advancement of water management nation-wide, focusing primarily on improved water allocation in river basins during drought. He is responsible for technical implementation of water management plans as well as business development for the company, and works with a wide range of stakeholders, including industry, river basin commissions, governments, and non-profits.
Brian Richter
President, Sustainable Waters
Brian Richter has been a global leader in water science and conservation for more than 30 years. He is the president of Sustainable Waters, a global water education organization, where he promotes sustainable water use and management with governments, corporations, universities, and local communities. He previously served as Managing Director for the Global Water Program of The Nature Conservancy, an international conservation organization. Brian has consulted on more than 150 water projects worldwide. He serves as a water advisor to some of the world's largest corporations, investment banks, and the United Nations, and has testified before the U.S. Congress on multiple occasions. He also teaches a course on Water Sustainability at the University of Virginia.
Brian has developed numerous scientific tools and methods to support river protection and restoration efforts, including the Indicators of Hydrologic Alteration software that is being used by water managers and scientists worldwide. Brian was featured in a BBC documentary with David Attenborough on "How Many People Can Live on Planet Earth?" He has published many scientific papers on the importance of ecologically sustainable water management in international science journals; the impact rating of his peer-reviewed journal papers places him within the top 10% of all scientists worldwide. He co-authored a book with Sandra Postel entitled Rivers for Life: Managing Water for People and Nature. His latest book, Chasing Water: A Guide for Moving from Scarcity to Sustainability, has now been published in five languages.
Gerrit Jobsis
Senior Director, Conservation Programs; American Rivers
Gerrit has more than 30 years of experience conserving rivers and wetlands, securing ecological flows, advancing state water management, and working on related policies and strategies. He is a Senior Director in American Rivers' Conservation Programs Department and directs their expanding advocacy for healthy rivers in Southern Appalachia and the Carolinas which includes ecological flow protection, implementing green storm water infrastructure, removing derelict dams and conserving riverside lands. American Rivers protects wild rivers, restores damaged rivers, and conserves clean water for people and nature. Since 1973, American Rivers has protected and restored more than 150,000 miles of rivers through advocacy efforts, on-the-ground projects, and an annual America's Most Endangered Rivers® campaign.
Gerrit previously worked for the South Carolina Department of Natural Resource as a fisheries biologist and environmental program manager where his responsibilities included leading the agency's efforts to restore environmental flows through the licensing of hydropower dams. He holds a Master of Science degree in Fish and Wildlife Sciences from Pennsylvania State University, a Bachelor of Science degree on Water Resources from the University of Wisconsin at Stevens Point, and is an emeritus member of the Instream Flow Council.
Sue Lowry
Executive Director, Interstate Water Council on Water Policy
Ms. Lowry was named as the Executive Director of the Interstate Council on Water Policy (ICWP) in February, 2018. Prior to that, she served for many years as a Board of Director member for the ICWP in her capacity as the Administrator for the Interstate Streams Division of the Wyoming State Engineer's Office in Cheyenne WY. Sue worked at the Wyoming State Engineer's Office from 1988 until her retirement in June, 2016. Upon retirement, she formed Avocet Consult, LLC to continue working on water policy and water resources topics. Sue's career at the WY State Engineer's Office focused on interstate river basin management, serving on interstate river basin compact commissions and decree committees in the Bear, Yellowstone, Snake and Belle Fourche River Basins, including being named as Wyoming's Commissioner to the Bear River and Yellowstone River Basin Compact Commissions by Wyoming Gov. Matt Mead in 2012. Sue currently serves as the Federal Chair to the Red River Compact Commission involving the states of Texas, Oklahoma, Arkansas and Louisiana. Sue holds a B.S. in Agricultural Economics (1981) and an M.S. in Range Management and Water Resources (1988) from the University of Wyoming.
The ICWP was founded in 1959 to promote integrated water resources management and to engage in water resource and water quality issues. Its members consist of state water resource management agencies, interstate river basin commissions and other water resource management entities from across the U.S.
Ben Emanuel
Director, Clean Water Supply, American Rivers (Atlanta Office)
Ben Emanuel is a Director in the Clean Water Supply program with the national conservation organization American Rivers. His work focuses on Georgia's upper Flint River basin, where he works with communities and municipal water utilities to restore and protect healthy river flows in the Flint River through sustainable water use practices. He co-authored the report Running Dry: Challenges and Opportunities in Restoring Healthy Flows in Georgia's Upper Flint River Basin in 2013, and American Rivers' Upper Flint River Resiliency Action Plan in 2014. Ben is the Chair of the Georgia Water Wise Council, a statewide committee focused on water conservation and efficiency and based at the Georgia Association of Water Professionals, for the 2017-2019 term. Prior to coming to American Rivers in 2011, Ben worked for Georgia River Network and for the Altamaha Riverkeeper as its Oconee River Project Director. He also co-founded a river study project called the Georgia River Survey. A graduate of the University of Georgia, Ben was born and raised in Atlanta and lives there today with his wife and three young sons.
Cory Toye
Wyoming Water and Habitat Program Director; Trout Unlimited
Cory Toye is the Wyoming Water and Habitat Program for Trout Unlimited where he and his team identify and implement restoration projects across the state. Cory also handles water based legislation and policy in Wyoming for TU. He and his wife, Morgan and two boys, Joe and Ike, live near Pavillion. Team Toye enjoys everything big, wonderful Wyoming offers, especially Wind River country and the Absaroka Mountain Range. Cory has a Juris Doctorate from the University of Wyoming College of Law and a B.S. in Economics with a minor in Environment and Natural Resources also from UW. Prior to his current position, Cory was a project manager for TU in Wyoming and has worked for other NGOs focusing on water policy. Cory has worked for TU since 2006.
Dr. Barney Austin
President and CEO of Aqua Strategies Inc.
Barney Austin has 25 years of experience in hydrology, hydraulics and water resources planning. He obtained his BS in Agricultural Engineering at McGill in Canada in 1989 and his PhD in Civil Engineering (Water Resources) in England in 1995, prior to joining the Texas Water Development Board (TWDB) in 1999. Dr. Austin is a professional engineer who served as hydrologist, team leader and section chief before becoming director of the Surface Water Resources Division of the TWDB in 2004. In this capacity, he was heavily involved in Texas' environmental flows programs. Prior to accepting the Division Director role, he served as the Instream Flow Team Leader, where he participated a study of the instream flow needs of the Lower Brazos River and Sulphur Rivers and helped develop the methodology that is now used for instream flow studies in Texas. Dr. Austin is now President and CEO of Aqua Strategies Inc. – a company that specializes in hydrology, environmental flows and water supply planning
Catlow Shipek
Policy and Technical Director, Watershed Management Group; Tucson, AZ
Catlow Shipek is a founding member of Watershed Management Group (WMG), a Tucson-based non-profit organization. He received a MSc in Watershed Management from the University of Arizona. He has over ten years of experience in applied watershed management, planning and policy specializing in urban applications like water harvesting, green infrastructure, stream restoration, and eco-sanitation. Mr. Shipek has worked on several successful local policy initiatives including Tucson's residential greywater ordinance revision process, Tucson's Green Streets Active Practice Guidelines, and Tucson Water's residential rainwater rebate program. He also serves on the Citizens' Water Advisory Committee for Tucson Water including Chair of the Conservation & Education subcommittee and the University of Arizona's School of Natural Resources and the Environment advisory board. His passion is to link people to their local environment for improved stewardship and prosperity.
Instream Flow Council Regional Directors
Jonathan Kohr – Regional Director, Region 1
Instream Flow Biologist/Environmental Planner, Washington Dept. of Fish and Wildlife
In 1996, Jonathan earned a B.S. degree in Biology (fisheries ecology) from Central Washington University. He immediately started in various scientific and technician positions with WDFW. He then worked conducting redd/carcass surveys on the Columbia River. In 2001, Jonathan began biology work assessing fish densities and population compositions for the Yakima River Floodplain Mining study, then as the lead biologist with the stream passage and screening inventory crew. Jonathan performed these positions until being hired on the Water Science Team (WST) out of Yakima Washington in May of 2004. He is involved in the Water Acquisition Program to restore statewide stream flows in streams where water is a limiting factor to salmonid production. His work involves developing a biological program to assess and monitor salmonid recovery efforts. During his WST position, Jonathan has led numerous PHABSIM studies in Washington State. He has created a riffle passage method for measuring passage in streams for various fish and their life stages. His work involves the updating of the Washington toe-width method, new PHABSIM habitat studies, and continued updating of statewide Habitat Suitability Curves (HSC). Recently, the Instream Flow Council (IFC) selected Jonathan as the Western Regional Director. He resides and enjoys home life in beautiful Yakima, Washington.
Jason Persinger – Regional Director, Region 2
Resource Scientist/Stream Habitat Ecologist, Missouri Dept of Conservation
Jason earned his Bachelor's degree in Fisheries and Wildlife from the University of Missouri in 2000. He then moved on to Virginia Tech University where he completed his Master's thesis entitled "Developing Habitat Suitability Criteria for Individual Species and Habitat Guilds in the Shenandoah River Basin" in 2003. In the fall of 2003, he started with the Missouri Department of Conservation as a resource scientist stream habitat ecologist working out of the Department of Conservation's Grassland Field Station in Clinton. During his time with the Missouri Department of Conservation, Jason has worked on numerous projects related to stream flow and habitat, including efforts in the Upper Osage River basin, the Sac River, The Pomme de Terre River, and the Niangua River. Jason currently serves as Missouri's representative to the Instream Flow Council and is currently serving his second term as IFC's Region 2 Regional Director.
Clint Robertson – Regional Director, Region 3
Aquatic Biologist, Texas Parks and Wildlife Department
Clint Robertson is an aquatic biologist with Texas Parks and Wildlife Department's River Studies Program in San Marcos, Texas. He earned both a B.S. and a M.S. at Texas A&M University in fisheries ecology. He has been studying native freshwater fish in rivers in Texas for the past 15 years, as well as freshwater mussels for the past 9 years. He has been working in the River Studies Program at Texas Parks and Wildlife for the past 10 years where his focus has been on ensuring sufficient water quality and quantity for Texas rivers through work with the Texas Instream Flow Program.
Brian D. Murphy – Regional Director, Region 4

Senior Fisheries Habitat Biologist, Connecticut Dept of Energy and Environmental Protection
Brian D. Murphy began his fisheries career working at RMC Muddy Run Ecological Lab in Pennsylvania being involved with instream flow/fish movement studies on the Susquehanna River associated with FERC relicensing of the Conowingo Dam. Brian is now a Senior Fisheries Habitat Biologist with the Connecticut Department of Energy and Environmental Protection Division, Fisheries Division. Brian has worked with DEEP since 1987 in the Habitat Conservation and Enhancement Program. Primary responsibilities include: regulatory permit review and implementing habitat restoration, dam removal and fish passage projects in Eastern Connecticut. Brian is a former President of the Southern New England Chapter, American Fisheries Society. Brian has received a B.S. degree in Fisheries Biology from the University of Massachusetts and a M.S. degree in Fisheries Biology from Tennessee Tech University.
Lauren Makowecki – Regional Director, Region 5
Provincial Environmental Flows Biologist, Alberta Environment and Parks
Lauren received her bachelors degree at the University of Alberta and completed her Master's thesis at Simon Fraser University, which focussed on hydrological modelling. Lauren started with the province of Alberta as the Provincial Environmental Flow Biologist in 2013 and has been involved in projects relating to stream flow and habitat and PHABSIM modelling. Lauren has helped develop provincial water allocation guidance which incorporates environmental flow science and criteria for stream and lake allocation decisions. Her position has also provided opportunities to work with multi-stakeholder groups and structured decision making processes to develop water management objectives incorporating ecological, legal, economic, and social components. Lauren is currently serving as IFC's Region 5 (Canada) Regional Director.
---
Main | Program | Registration | Sponsorship | See all Sponsors | Posters
---
Last Updated May 4, 2019