Managing Rivers, Reservoirs, and Lakes
in the Face of Drought
Practical Tools and Strategies for Sustaining and Protecting Ecological Values of Water
Fort Collins, Colorado      April 24-26, 2018
Thank you to all speakers and attendees who helped 
make FLOW 2018 a success!
Thank you to all speakers and attendees who helped
make FLOW 2018 a success!
Presentations are available for download




by presentation title below.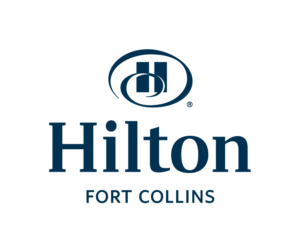 Program
The program agenda for FLOW 2018 is nearly finalized. There are many interesting and informative sessions lined up with an impressive list of speakers and moderators making FLOW 2018 the premier instream flow event of the year.
* May have to turn mobile devices landscape to view tables.
Day 1 Pre-workshop Training Sessions:
Four (4) training sessions will be offered concurrently in the morning and repeated in the afternoon. See the training session descriptions below. You will select 2 training sessions when registering.
Day 1 Training Sessions Tuesday April 24
Time
Presentation Title
Speaker
Professional Title

Sessions run concurrently in morning and repeated in afternoon

8:30-11:30 am

– and –

1:30 -4:30 pm

Advanced preparation for instream flow determination in Federal Energy Regulatory Commission hydropower licensing in light of future environmental uncertainty

(Training sessions – dialogue not recorded, slides only)

McManamay_Slides1
McManamay_Slides2
McManamay_Slides3
Deibel_Slides1
Deibel_Slides2

Ryan McManamay

Team Lead, Integrated Water-Energy-Ecosystems; Oak Ridge National Laboratory; Environmental Sciences Division

National Instream Flow Coordinator and National Hydropower Program Manager for the U.S. Forest Service (Retired)

Riparian and appropriation-based water law concepts and issues and challenges for dealing with drought

(Training sessions – dialogue not recorded, slides only)

Fowler_Slides
Annear_Slides1
Annear_Slides2

Lara Fowler
Senior Lecturer, Penn State Law; Assistant Director for Outreach & Engagement; Penn State Institutes of Energy and the Environment
Tom Annear
Water Management Supervisor, Wyoming Game & Fish Department

Reducing uncertainties about drought and river ecosystems during times of rapid environmental change: Mining available resources and developing new information cost effectively

(Training sessions – dialogue not recorded, slides only)

Isaak_Slides1
Isaak_Slides2
Isaak_Slides3
Wieferich_Slides1
Wieferich_Slides2
Wieferich_Slides3

Dan Isaak
Research fish biologist; U.S. Forest Service, Rocky Mountain Research Station
Daniel Wieferich
Physical Scientist; U. S. Geological Survey

Handling scientific and technical information in contentious water management issues

(Training sessions – dialogue not recorded, slides only)

Steve Smutko
Professor, Haub School of Environment and Natural Resources and the Department of Agricultural and Applied Economics, University of Wyoming

5:00-6:30

Poster Presentation Session
6:30-8:30
IFC Reception (no information recorded)
Days 2 & 3 Workshop Sessions:
Internationally recognized experts will provide examples on the use of and need for effective laws, policies, science, and public participation to meet water management objectives for rivers, reservoirs, and lakes during drought conditions with a key focus on identifying practical, proven solutions. Each session will be followed by facilitated discussions. See presentation descriptions below.
Day 2   Program  Wednesday April 25
Time
Presentation Title
Speaker
Professional Title
8:00
Introduction / Welcome

 

(Introduction not recorded)

Eric Nagid
President, Instream Flow Council
8:03
Welcome

 

Bob Broscheid
Director, Colorado Parks and Wildlife
8:10
Keynote

 

Maintaining flows and water levels across international boundaries:  tools, processes, and politics for mitigating drought.

Aaron Wolf
Professor and Department Chair of Geosciences; Oregon State University; Director and Founding Partner of Universities Partnership for Transboundary Waters; Director, Transboundary Freshwater Dispute Database Project
Legal
 
 
 
8:45
Legal Session
Moderator Introduction

 

Christopher Estes
Aquatic Resources and Habitat Scientist, Chalk Board Enterprises, LLC
8:55
Using water markets to restore instream flow regimes and account for conservation outcomes

 

Andrew Purkey
Director, Western Water Program; National Fish and Wildlife Foundation
9:25
Lessons for drought planning and response drawn from the Washington State Drought Contingency Plan

 

Jeff Marti
Drought Coordinator, Water Resources Program, Washington Department of Ecology
9:55
Break
 
 
10:15
The real wild west: How riparianism challenges successful flow and water level development in the eastern United States

 

Robert Caccese
Staff attorney, Dickinson School of Law, Penn State University
10:40
The Association of Fish & Wildlife Agencies: past, present, and future roles relating to drought mitigation for Fish and Wildlife – Dialogue

 

Virgil Moore
Director, Idaho Dept. of Fish and Game; Association of Fish and Wildlife Agencies President
11:10
Legal Session Facilitated Discussion & Closing
Workshop Attendees
 
11:45
Lunch speaker

 

International environmental flow policies in the context of drought

Slides only
(dialogue not recorded)

Dr. Rebecca Tharme
Director, Riverfutures
Institutional
 
 
1:00

Institutional Session
Moderator Introduction

Tony Willardson
Executive Director; Western States Water Council
1:10
Summary of policies, practices, and outcomes for managing rivers and lakes in the face of drought in states and provinces

 

Region 1: dialogue1, slides1
Region 2: dialogue2, slides2
Region 3: dialogue3, slides3
Region 4: dialogue4, slides4
Region 5: dialogue5, slides5

IFC Regional Directors

 

Jonathan Kohr (Region 1)
Jason Persinger (Region 2)
Clint Robertson (Region 3)
Brian Murphy (Region 4)
Lauren Makowecki (Region 5)

2:15
Institution Session Facilitated Discussion
Workshop Attendees
2:45
Break
 
 
3:15
Innovative strategies to manage flow and water volumes in rivers and lakes during drought in the Western U.S. and ways to promote national drought-resilience efforts

 

Patrick Byorth
Director of the Montana Water Project for Trout Unlimited
3:40
Building resiliency to drought – Putting reclamation's WaterSMART program to work

 

Darion Mayhorn
Reclamation Drought Coordinator, Bureau of Reclamation
4:05
USGS science and Information in support of Instream Flows in Rivers and Water Levels in Lakes and Reservoirs

 

Melinda Dalton
Acting Coordinator, Water Availability and Use Science Program; U. S. Geological Survey
4:30
Institutional Session Facilitated Discussion 2 & Closing
Workshop Attendees
 
6:00
Banquet
 
 
Day 3   Program  Thursday April 26
Time
Presentation Title
Speaker
Professional Title
Technical
 
 
 
8:00
Technical Session Moderator Introduction
Dr. LeRoy Poff
Professor, Department of Biology, Colorado State University
8:10
Examples of tools used to mitigate for drought related negative impacts to instream flows and water levels required by fish and wildlife in CA

 

Stafford Lehr
Deputy Director,  Wildlife & Fisheries Division, California Department of Fisheries & Wildlife
8:40
Monitoring and management of headwater systems to restore and maintain ecological services

 

D. T. Booth, PhD
Rangeland Scientist (Retired), USDA-ARS High Plains Grasslands Research Station and Adjunct Professor, Department Plant Sciences, University of Wyoming
9:10
The importance of groundwater in sustaining streamflow

 

Matt Miller
Research Hydrologist, U. S. Geological Survey
9:40
Federal tools and cooperative actions used to mitigate for drought related negative impacts to instream flows and water levels required by fish and wildlife

 

Roger Gorke
Senior Policy Advisor, U.S. EPA, Office of Water and National Drought Resilience Partnership (NDRP)
10:10
Break
 
 
10:40
Using simulation models to craft effective drought management protocols

 

Steve Nebiker
Vice President; Director, Marketing/Business Development; Hydrologics
11:10
Technical Session Facilitated Discussion & Closing
Workshop Attendees
 
11:45
Lunch speaker

 

Three steps out of water scarcity

Slides only
(dialogue not recorded)

Brian Richter
President, Sustainable Waters
Public Involvement
 
 
1:00
Public Involvement Session Moderator Introduction
Gerrit Jobsis
Senior Director, Conservation Programs; American Rivers
1:10
Engaging stakeholder support to obtain congressional support for funding hydrologic data collection, analyses and public reporting to predict, mitigate, and monitor drought conditions

 

Sue Lowry

 

(presented by Gerrit Jobsis)

Interstate Council on Water Policy
1:30
Collaborative efforts to restore healthy flow regimes and drought resilience in Georgia's Upper Flint River Basin

 

Ben Emanuel
Director, Clean Water Supply; American Rivers
1:50
Private sector strategies for restoring flows to seasonally dewatered rivers.

 

Cory Toye
Wyoming Water and Habitat Program Director; Trout Unlimited
2:10
The Arbuckle-Simpson Aquifer drought contingency plan: implementing plans by nonregulatory entities

 

Dr. Barney Austin
President and CEO of Aqua Strategies Inc.
2:30
Restoring cultural and hydrologic connection to desert rivers – an integrated, community action-based approach

 

Catlow Shipek
Policy and Technical Director, Watershed Management Group; Tucson, AZ
2:50
Public Involvement Session Facilitated Discussion
Workshop Attendees
 
3:15
FLOW 2018 Closing Session:
FLOW 2018 Drought mitigation options -What did we learn? What next?

 

Christopher Estes
Aquatic Resources and Habitat Scientist, Chalk Board Enterprises, LLC
3:30
Conclusion of FLOW 2018
 
 
---
Main | Program | Registration | Sponsorship | See all Sponsors | Posters
---
Last Updated May 6, 2019