Dr. Thom Hardy: Lifetime Achievement Award (2015)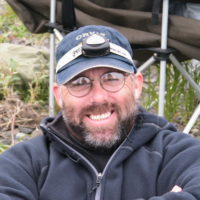 Dr. Thom Hardy is the recipient of the Instream Flow Council's 2015 Lifetime Achievement Award. Dr. Hardy received B.S. and M.S. degrees in biology from the University of Nevada at Las Vegas and a Ph.D. in Civil and Environmental Engineering from Utah State University.
For more than two decades, he was a Professor in the Department of Civil and Environmental Engineering at Utah State and served as Director of the Institute for Natural Systems Engineering and Associate Director and Fellow of the Utah Water Research Laboratory. From that platform, Dr. Hardy completed many studies on rivers around the world, taught many university classes, and advised/supervised/mentored more than 60 students on their way to graduate theses and dissertations. He has also taught and mentored many agency and NGO personnel on the theory and application of physical habitat simulation for use in instream flow applications, field techniques for habitat simulation, advanced instream flow techniques and research methods, among others.
Dr. Hardy has authored/co-authored over 100 reports/manuscripts/chapters and textbooks. Dr. Hardy also served as a member of the National Research Council committee to review the Texas Instream Flow Program and a founding member of the Ecohydaulics Committee of the International Association for Hydraulic Research. He is currently the Meadows Endowed Professor of Environmental Flows in the Department of Biology and Chief Science Officer, Meadows Center for Water and the Environment at Texas State University-San Marcos and continues to serve as an international expert on instream flow and water level problems.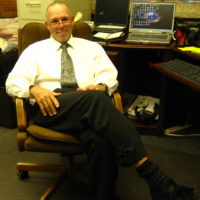 In recognition for his career of excellence at Utah State University and Texas State University mentoring future experts in the art and science of instream flows and his foundational work on multidisciplinary assessment methods, tools, and technology the IFC hereby presents the Lifetime Achievement Award to Dr. Thom Hardy.
---
Presented April 30, 2015 at FLOW 2015, Portland OR
Last Updated May 13, 2019